The Truth
So Whats It Really Like Being A Driving Instructor?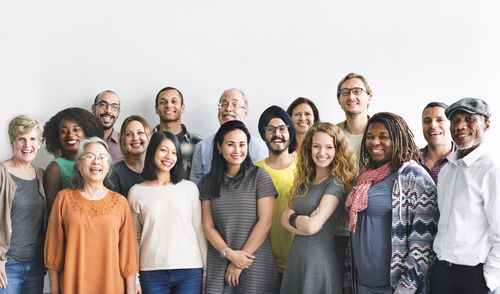 People from all walks of life often become driving instructors. Some, start this job as a life long career and others look at this job as a way of earning extra money later in life, maybe after retirement.
Being a driving instructor can offer you real freedom and choice. Its a great career, that can pretty much be started from any point in your working life.
We have a collection of testimonials below, from existing driving instructors, to give you some insight to what its really like being a driving instructor on a day to day basis.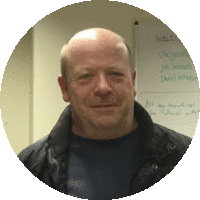 First of all in 25 years as a professional driving instructor the aspect of the job is you must be able to get on with people from all walks of life. I have taught professors from oxford to people with servere learning difficulties. The one thing they all have in common is they want their freedom of the open road to be able to jump in their own car and do whatever they want. This is one of life greatest freedoms.
Being able to guide and coach someone to learn to think and learn new things. Of course, there will be times when some pupils will test your patience but you have to remain professional and find ways to overcome the different problems that can arise. I enjoy the freedom to work out my own diary to ensure a good work -life balance, it also gives you the freedom to work around other jobs if that's what you wish to do.
I cannot imaging myself doing anything else professionally, that would give me the benefits that being an ADI does.
Working under the umbrella of 2nd2none is perfect as they find me work within the area I live, they leave me to do what I do best. The other extended training to keep me up to date and to learn new things, you will never stop learning in this game. If you switch off that's it game over and you get left behind.
Robert Sterman ADI

I've been thinking about this for a while now and trying to think of the best way to describe what we do for a living as a driving instructor.
It gives you choices and freedom, in the sense that I decide when I am going to work and what time I start and finish each working day, this can be perfect for when I am needed at home or I want to spend a day with my family or do other things. I also get to choose what areas I want to work in, so I can choose how far I want to travel and which towns I prefer to teach in.
The good thing is there is always plenty of work to do, so if I need to earn more then its easy enough to find the extra pupils.
As for teaching learner drivers, where do I start, it's good fun actually and you meet loads of different and interesting people each day. It keeps you on your toes, and you never know when you might need to step in to save the day.
In my experience, the majority of pupils are there to learn, with the exception of a few that are kind of forced into it by their fed up parents (They are the fun ones lol), and they will listen to your every word and be grateful and really try to achieve the task you have set them with each lesson.
On test day you end up feeling as nervous as your pupils, sometimes as you genuinely hope they pass and really feel for the pressure they are under. It's a great experience when they pass, this pupil sitting before you, starts out often stalling or struggling to get to grips with stopping at a junction, in their first few hours and now here they are passing their driving test. Having come so far and its down to their determination to succeed, but also down to you as a driving instructor having taught them well and having helped them through it all. Its very rewarding and its great to see some of the wonderful reviews the pupils often leave you when they have passed their driving test, not to mention the odd present of appreciation.
You often get to know your pupils quite well over the 5-6 months they are learning with you, and you do become friendly with them, so it can also be a little lonely in this job when they do pass their test and they no longer require their weekly lessons. Saying that there are always fresh faces waiting for our services, and its great to move on and help someone new. From time to time I will see my old pupils out on the road using their new freedom and I often bump into them when out around my local town. It's always nice to catch up and hear how much they miss their lessons with me. It's rewarding to make a positive difference in so many peoples lives.
If you enjoy helping people and you would like to make a real difference, plus have the benefit of having a flexible work life balance sounds appealing, then this really could be the job for you.
James Orgar ADI