Whats my earning potential
So realistically what can you earn as a driving instructor after deducting your weekly operating costs.
In this section I will try and give you a realistic view of your potential earnings as both an employed driving instructor and a self-employed driving instructor.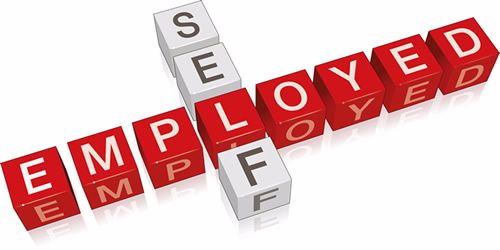 Most driving instructors in the UK are self-employed. For many reasons self-employment is the best way to be a driving instructor as you can claim back almost all of your daily expenses and offset any tax you may have on your earnings.
But self-employment has its draw backs as well. You will be responsible for your earnings, your accounting, your costs and your tax liability, sourcing new customers, no sick pay, no holiday pay etc. Plus you may need to buy or lease a new car for driving tuition and this can be costly as well.
Many of these costs can be helped by joining a franchise where they can supply you with a car and all your pupils for a fixed weekly fee that as a bonus is tax deductible.
Below is a typical breakdown of earnings as a self-employed instructor based on a franchise with our driving school.
30 hours paid tuition: (£26.00) £780.00 (weekly)
40 hours paid tuition: £1040.00 (weekly)
Tuition vehicle insurance: Approx. £35.00 per month.
Fuel Approx: £1.62 per hour worked.
Contract hire on tuition vehicle: Fiesta Titanium over 24 months: £405 per month
Inclusive Of all repairs and servicing. Road fund licence and dual controls.
Full time franchise: £75.00 per week
Weekly Income: Average 35 hours per week £910 …………………………………………………………………………….
Monthly £3380.00
Minus Franchise £312.50
Minus insurance £35
Minus fuel £236
Minus contract hire £405
Net profit £2391.50 per month
Annual £28,698.00 (50 weeks)
based on just 30 hours of lessons per week
……………………………………………………………………………
Owning a running a brand new vehicle is usually the second largest expense after a mortgage.
You will have a brand new car every twenty four months, which will be paid for by your customers.
These prices are correct as of 2017 but are subject to change
There are not many driving schools out there offering employment for driving instructors, this job is traditionally made up of the self-employed.
But we wanted to try something different.
So as an employed driving instructor you have very little to worry about. We let you know where you need to be and all you have to do is turn up and teach the pupil how to drive.
We take care of your training vehicle, your fuel and sourcing all your customers for you and we pay you a set hourly rate so you always know what you are likely to be earning.
You will receive holiday pay and statuary sick pay and a pension.
The hourly rate while training is £8 per hour with a Guaranteed minimum of 30 hours per week even if you work less than this. (Average week will be 40 hours)
All your training costs will be covered by us (Does not include Part 1 & 2 tests) That's worth at least £2400
Once qualified you will get an hourly increase of £2 per hour.
Potential earner per month with no expenses:
Based on minimum 30 hours per week with Guaranteed pay
£1040 pm (while training)
£1300 pm (once qualified)
Based on 40 hours per week that would be
£1386.66 pm (while training)
£1733.33 pm (once qualified)
Potential earning per year with no expenses:
Based on minimum 30 hours per week with Guaranteed pay
£12,480 (while training)
£15,600 (when qualified)
Based on the average 40 hours per week
£16,320 per year (while training)
£20,400 per year (once qualified)
Above estimates include 4 weeks paid holiday at 30hrs pay.
Plus as well as the above earnings you will also receive a brand new tuition vehicle from us every 12-24 months.
This is what we call the non worry option as everything is taken care for you and you are free to just enjoy the job of helping learner drivers.