DVSA Standards Check Guide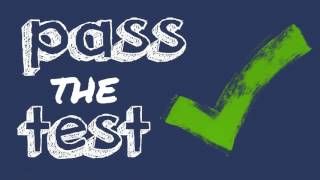 DVSA Standards Check Guide
As ADI's we all understand that it is a legal requirement of our continued registration to undergo a Standards Check (SC) at least once in the period of our four years of registration. This guide aims to help dismiss some of the apparent misconceptions and fears that have been voiced by some ADI's about the SC process.
The aim of the SC is clearly outlined in the Examiners Guidance (ADI1) and it is to "assess the ability of the ADI to instruct and whether their instruction helps a person to learn in an effective way and will be a 1 hour lesson with 15 minutes debrief from the Examiner". The pupil in the context of the SC can be of any ability, learner or full licence holder, but cannot be an ADI or PDI who passed the ADI part 2.
When you have received the letter inviting you to attend a SC you will be required to email back confirming your intention to attend at the appointed time and test centre. Failure to attend the SC appointment can result in your removal from the register.
The SC is divided into three main areas and a further 17 sub categories. The 3 main areas are:
1. Teaching and Learning Strategies
2. Risk Management (you must get a minimum of 7 marks in this section as less than this will lead to a fail)
3. Lesson Planning
The grading system is as follows:
· Ungraded 0 to 30
· Grade B 31 to 42
· Grade A 43 to 51
Planning & Preparation It goes without saying that preparation for taking the SC is vital .
The following are pointers to aid this preparation:
Taking care in selecting a pupil is vitally important, but we would also recommend that you line up a back up pupil, just in case your first choice of pupil is unable to attend (last minute sickness or failure to show). Try to use a pupil who is quite chatty and who will be confident in answering questions, as opposed to having someone who is quiet or lacking in confidence, as this could make the session very stilted and difficult.
Also in your preparations it is sensible to try and stay within your comfort zone; in practice this means that if you are mostly used to teaching learners it would be sensible to plan a session with a learner.
If you are not used to training full licence holders, we would not recommend you select this category of pupil. The reasons are obvious; full licence holders require a very different training approach, which is more a matter of involvement and working with them to find out where they are with their driving and then making suggestions as to where they could make improvements. Or to put it another way with full licence holders "we ask and suggest, we don't tell".
Plan your lesson well in advance of the SC, get to know the timings and any possible route issues and/or risks.
On the day of the test we would also recommend, well before the lesson, that you check your intended route for last minute road works and potential problems. Have an idea of alternative routes or short cuts in case you get held up in traffic. Identify places to be able to pull over to in order to discuss problems.
Try to arrive in plenty of time, you really don't want to be late. I personally would take the pupil into the test centre to introduce the pupil to the supervising Examiner.The Examiner will explain to the pupil what the purpose of the SC is and will then ask the pupil to go the car and tell them that you will join them shortly.
The Examiner will then ask you
When you join the pupil in the car try to settle them down in a relaxed manner. It is important to ensure that the pupil understands that the Examiner is there to observe, and that you are giving value for money and a good standard of instruction.
At this point we would then look to start the lesson, firstly referring back to the reflective log from last week, get the pupil to discuss what they felt went really well; see how they scaled the lesson (eg if it was a 6 why was it a 6 what needs to be improved on, and how are we going to achieve this). By engaging the pupil in this way you are getting their active reflection and importantly involvement in setting the goals for the lesson.
It is important for you to ensure the pupil understands his responsibility for road safety and in managing risks which are apparent whilst driving.

Explain to your pupil their responsibilities to drive safely at all times and their role in managing risks and hazards.
Ensure that you explain in clear language your role as Instructor is to be present for them, and that you can control by using dual control if necessary;
Ensure they know if you have to engaged dual controls you will inform them you have done so, and you will find somewhere suitable to pull over and discuss what happened and how we are going to avoid the situation occurring again. Also explain that where it is possible you will go back over same route to practice it again you will.
Ask the pupil what help they would like from you, you may have to prompt their engagement on this, and take care to notice that the level of help they need or seek may change throughout the lesson, so be flexible and be prepared to discuss how they are feeling. Look for non verbal clues as well as verbal ones to how they are doing.
Always remember to keep pupil involved in the plan; if you think that they may need help or may benefit from change of level of help from them let them know, remember it is their lesson, so keep them informed.
It is important to be willing to adapt the lesson; if it's not working and there is something important that needs to sorted just let pupil know your thoughts and get agreement, you can always go back to original plan if you have time to.
The important thing is to keep conversation going where you can, but recognise that there will be times where you will have to instruct rather than coach to avoid potential safety critical incidents.
Make sure you get back to the test centre with about 5 minutes to spare to allow time to reflect on lesson and come back to the reflective log; consider what went well with them and get them to scale the lesson again (exploring why they are scaling a 7 as this will allow you and the pupil to work together in understanding what went well, what needs to improve and help you to construct with the student next steps to gain improvement through the lesson plan and/or private practice). Gain the pupils agreement on potential goals for the next session.
Once the review of how lesson went and future goals are agreed, the Examiner will then thank the pupil, and explain that's the end of the Standards Check. He will advise that he will be back in about 10 minutes, as he needs to go back into the office to do the paperwork.
SC1. After some ten minutes the Examiner will come back, and ask the pupil to go and wait in the test centre while he holds the debrief with you.

To conclude, the Standards Check is nothing to be frightened about, PROVIDING YOU PLAN, AND PREPARE, and where necessary get your instruction skills up to speed by TRAINING, and that you do this in advance of receiving your notice. There no tricks it is a simple process, you just need to know how the system works - in short:
1. Identify your pupil and a backup
2. Know your pupil's stage of development (key issues, level of private practice etc)
3. Prepare the lesson plan but be flexible – it is their lesson
4. Plan and know your route, risks and the timings for the SC, have alternatives
5. Engage your pupil, coach, mentor, engage the pupil actively, look for verbal and non verbal clues
6. Ensure your pupil understands their responsibilities – managing risk and safety
7. Prepare your explanations on dual control and risk management
8. Make active use of reflective logs with the pupils at start and end of lessons
9. Clear student records, reflective logs and lesson plans look professional, use them
10. Prior preparation, planning and training will give you the result your wishing for and take the fear out of this process.
If you would like any further advice or help with your standards check please feel free to call us on 0333 7729642 or you can email our customer support team on james@drivingschool.email