Train to be a driving instructor
Have you been looking for a change of career?
Do you have an interest in Road Safety?
Do you have good customer service skills and expectations of standards?
Would you like a career in helping people progress?
Do you want a job that offers you real satisfaction for a job well done?
Do you want to make a difference?
Train to be a driving instructor with 2nd2None Driving School and you could potentially be earning up to £900 a week after expenses and you could have a brand new company car every 12 to 24 months.
You dont need any previous experience and you can learn in your spare time around your existing job.
You will get to meet new people and make a real lasting difference to peoples lifes.
Call our Instructor Training team on
Why choose our team for your Instructor Training?
We are an established and trusted brand, loved by our instructors and pupils alike.
We are an active thinking business focused on great customer care and satisfaction.
We have a team of experienced instructor trainers.
Over 70 hours of one to one training with one of our instructor trainers.
99% of your training will be on a one to one basis, so you will have your trainers attention 100% of the time.
Flexible training to fit around your work and family commitments.
Finance to pay for your training maybe available subject to status.
Pay as you go Training is also available.
A generous training cost discount is available for trainees willing to commit to our driving school - Ask us for more details.
Our instructor training course gives you everything you need to qualify as an ADI.
All your training manuals are included in the course fee's
You will receive help and support from our in house customer service team and trainers.
Access to our online theory test app is included.
One of our trainers will accompany you on your Part 2 driving test and allow you use of their training vehicle.
You can earn an income and gain essential driving lesson experience while you complete your training using the trainee licence and sponsorship from us.
We have a team of over 30 ADIs willing to allow you in on their driving lessons - gain real lesson experience and knowledge from our team.
You can learn at your own pace, both weekly sessions and intensive training options are available.
Once qualified you will be gauranteed a teaching position here at our driving school.
You will have the choice once teaching to use your own vehicle for lessons or have one from us.
Our website generates over 5000 calls a month from customers looking to start driving lessons.
Our social media pages can boast over 10,000 followers and has a reach of 42 million potential customers.
We offer our team of instructors ongoing finacial rewards for helping our business grow - Ask us for more details.
As a business we have opportunities for you to progress and diversify into different areas of teaching
Pre-17 Driving Tuition
B+E Trailer Training
Class C and C+E Training
Minibus Driver Training
Driving instructor training
Customer Services - become part of our in house ADI customer service team

Driving Instructor Training Dorset
Hello, Im James Orgar,
Ive been a driving instructor since 2008 and have beenn helping people become driving instructors since 2000 and have so far as of August 2022 trained 8 of our ADIs.
Im based in North Dorset so border Wiltshire and Somerset as well Dorset and am happy to discuss your ideas, hopes and expectations of being a driving instructor and the training involved.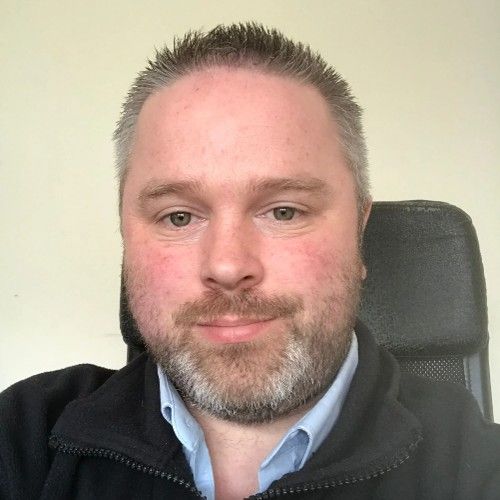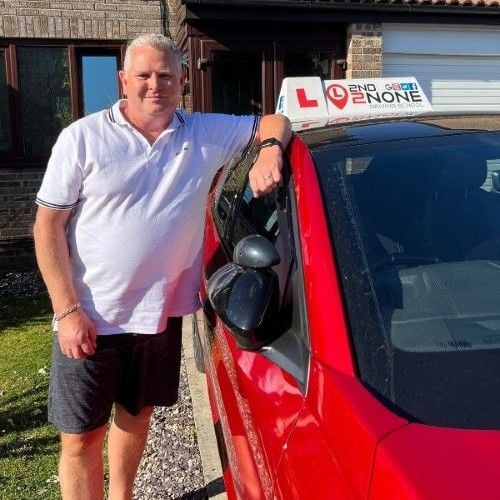 Driving Instructor Training Bristol
Hello, Im Nick Webb
I started my journey as a driving instructor in April 2017 and trained with a National company learning the ropes on a pink licence.
I joined 2nd2none in 2019 as I heard they had such a great reputation not only for the pupils but instructors were treated well and not just a number. As soon as I meet up with James I was onboard immediately.
As a trainer/coach Im calm and friendly, creating a relaxed and calm learning environment. The client centred learning approach is something I love to use but safety hat is always worn!! Every days is a school day in my office!!
Driving Instructor Training Wiltshire
Hello, my name is Nathan Drewitt,
I am an ADI driving instructor in the Wilshire area. My passion has always been driving therefore started my driving instructor training with a national company, however once completed, I decided to start my career as an instructor on a PDI licence with 2nd2none Driving School. Shortly after I passed my part 3 test to become the ADI Instructor I am today.