Start Your New Career
Become a Driving Instructor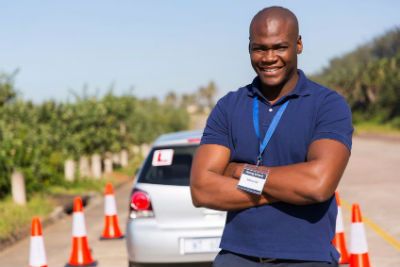 If your looking for a rewarding and fulfilling career that can be flexible around your work/life needs then becoming a driving instructor might be perfect for you.
Becoming a driving instructor allows you to help others achieve their goals by sharing your experience and skills. You will meet some amazing people from all walks of life.
We offer a range of training courses that are designed to meet a varying range of circumstances and commitments. Our goal as a training provider is to help you develop your existing skills along with many new and exciting ones to help you become the driving instructor of popular choice both as a driver trainer but also in a business perspective.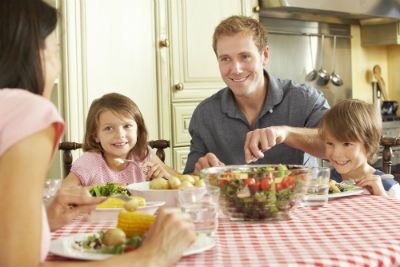 For most of us being able to choose when we work and how much we work is very important. It will allow us to spend more time with our families and will allow us to be there when we are needed most.
As with any job, the more you work the more you will earn but unlike most jobs, as a driving instructor you really do have the choice of when you work and for how long you work.
It means you can be there for the evening meals, attend your children's school plays, take or pickup the children from school and in general be there for your partner and family when needed.
Being a driving instructor really is flexible and allows you to take control of your life.
Things to consider when choosing a driving instructor trainer or driving school.
One of the most important factors should be, can the instructor or driving school provide you with the necessary pupils in order to practice and qualify as a driving instructor.
With the changes to Part 3 you will require real pupils to complete your training so we would recommend the trainee licence so you can take full advantage of paid tuition with real pupils.
This will give you the greatest real life experience needed to help you pass your Part 3.
Also another thing to consider, is the trainer or the driving school able to offer you supervised lessons or allow you to sit in on other ADI's delivering driving lessons to their own pupils. This can help you more than anything else as you will be able to see how other qualified driving instructors carry out driving lessons with their pupils.
Please feel free to ask us how we can help you with the above.
Special Offer. We will refund your course fees.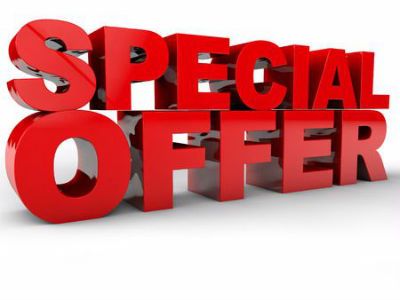 Offer No 1
Give us a call or complete the form on this page to find out more about our training courses to become a driving instructor NOW.
Don't delay as we are running a special offer: Pay just £1950 today which saves you a massive £1,100 off our normal course fee's.
And just to sweeten this limited time offer, We will give you £500 of your training fee's back, when you join us here at 2nd2None Driving School as a qualified driving instructor on one of our weekly franchises*
Now includes TCIT online resource in partnership with TRI-COACHING for all your training material with online video guides to your training.
*Terms and conditions apply. Other payment options are available.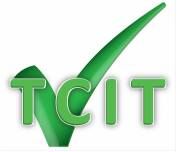 Offer No 2
How about starting your driving instructor training for just £50 per week
We will provide you with everything you need to become a qualified driving instructor, we will even sponsor you as a trainee and pay for your first trainee licence. Apart from the course fee, you will be required to pay the DVSA test fee's for each test you take.
We will require a £200 deposit to get the ball rolling and then you can pay just £50 per week for the next 52 weeks. The total cost for this course will be £2800 and this includes all your training material and all your in car training sessions. The first £200 payment will be payable upon our acceptance of you on our training course and then just a £50 payment each week for the next 52 weeks. At the end of your training when you qualify as an ADI you will be free to go it alone or you will be welcome to join us here at 2nd2None Driving School as one of our team members.

A weekly franchise fee of £59 + vat will be payable while you are sponsored by our driving school but this will not be payable until you have your trainee licence and you are on the road teaching for reward. The fee will be for supplying you with pupils and driving school support, (please ask us if you require more details what this entails). You can use your own car or we can supply the whole package for you for an additional weekly fee.
Our training course includes the instructor training TCIT online resource package. You will receive regular communications from us containing a wealth of information about how to develop the knowledge and skills necessary to become a DVSA Approved Driving Instructor on the DVSA Register of ADIs. With links in the emails to videos, webinars and articles, as well as our 2nd2None TCIT Course Book with 2nd2None TCIT Record of Progress plus a whole set of publications and access to Part 1 preparation materials, you will have everything you need to train to be a driving instructor and pass the Parts 1, 2 and 3 of the qualifying examination with confidence and ease.
We are also able to provide you with Pay As You Go Training and price will depend on your location - Please get in touch for more details.
Employed and Self-employed Instructor Positions
Unlike most driving schools and training providers we are able to provide you both employed and self-employed positions as a driving instructor. This gives you a unique choice and real job security that you will not find with other training providers.
If you choose to become and employed instructor with us then there is nothing for you to pay for your instructor training. Please ask our customer support team for more details about becoming an employed driving instructor.
Please see training costs above for more details or simply fill out the form below and a member of the team will give you a call.
A Guaranteed Position with our driving school once qualified.
Options of self-employed and employed positions available.
A Money Back Guarantee of your training fee's once you qualify and join the driving school *
You get more Training Hours for your money.
You will receive 70 hours of one to one in car training with your dedicated instructor trainer with ongoing support from our customer service team. In most cases, 70 hours of training is more than your average training provider will give you, but we want to make sure you succeed and not just for you to qualify but also to become a great teacher as well.
There is also the opportunity to earn while you learn with our funded trainee licence, so you don't need to delay getting your new career underway. Please ask our customer service team for more details on the trainee licence scheme.
With our driving school you will find that our support doesn't stop once you have qualified as a driving instructor. Our support team will help you become established in your local area and work with you every step of the way to develop your career as a fully qualified driving instructor.
Business Development
One of the biggest grips driving instructors have is the lack of business support and training they receive from their training provider. This can leave them scratching their heads when it comes to running their business and doing things like accounting.
We provide all our trainees with one to one business training based at our Dorset offices once you have completed your required 40 hours of Part 3 training.
We Guarantee you a training position with our driving school once qualified.
There are loads of benefits with joining 2nd2None driving School, our local reputation is as the name says second to none. As well as being your own boss and having a more active role in the local community, you can choose the working hours that suit your lifestyle and needs. you can plan your weekly lessons around other commitments, such as spending time with your family.
On average most instructors take 6 - 9 months to fully qualify but this can be a lot less as we have seen may times before but of course this will depend on your availability.
Fast Track Training Courses
We may be able to fast track your training down to just a few weeks if required. This means you can be on the road and earning quick time. Please ask our customer support team to see if this option could benefit you.

So Whats It Really Like
So what is it really like to be a driving instructor and realistically what can you earn? Find out more right here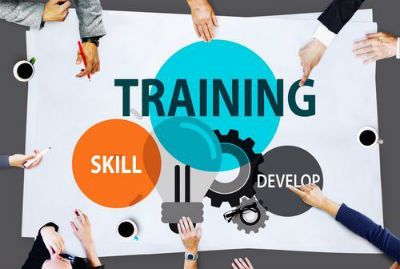 So What Will Your Training Be Like
Find out whats involved in your training to become a qualified driving instructor and how our training courses work for you
What Our Customers Say...
Sue Squires
I have recently passed my Part 3, the final part of my ADI exam. Steve Steele was my trainer and I cannot recommend him highly enough. He has an affable, easy going nature, but a very professional approach. We swiftly, but thoroughly covered all the PST's. He made sure that I fully understood what was required and gave me useful tips along the way. He took the mystery out of this exam and supported me throughout. He is an excellent trainer. Thank you Steve!
Wezley Evans
Professional company Great training and looked after very well, good communications and qualified within months of starting. Looking forward to working along side the team.
I chose 2nd2None Driving School for my training as I felt confident after talking to them and reading online reviews that I would achieve my goals.
James Brimicombe

Hi everyone, my name is James and I am training towards my PDI in the Exeter area. I had previously worked in retail for which I found the hours anti social and the workload stressful. Whilst looking for new employment I was recommended by a friend to try 2nd 2none. After my initial meet and greet with James and Holly I soon realised that this company has it's workforce in mind and strives to keep them informed and happy. Changing a well paid and successful career was a worry but my two trainers; Nigel Paice and Steve Steele are both competent and knowledgeable. The training was laid back, direct and informative. If I can replicate their style in any way I will be well on the way to a great career, I cant thank them enough.
Lorraine Rydon
With the help of my trainers Stuart and Steve, I today passed my part 3 qualifying exam and became a fully fledged ADI. My trainers showed absolute professionalism and patients in providing me with a structured and tailored program of training, together we achieved this result. I can not recommend 2nd2None enough, their trainers and the office staff were great. Thank you so much.
Why Did You Choose This Driving School For Your Instructor Training?
The options were vast,and I felt welcomed immediately. I was introduced to the training team, where they clearly set out my training program together with my options of further employment,which provided me with confidence.
* INDICATES TERMS & CONDITIONS APPLY - PLEASE ASK FOR MORE DETAILS.